SECTIONAL & DISTRICT MINISTRIES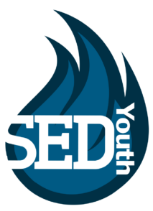 We exist to Seek, Embrace, and Disciple Youth To Him. Jesus told his disciples to GO; today He calls us to SEEK out. We need to go and seek out where God is working. It may be in a school, in your home, or in your neighborhood. Where do you see God working?
Jesus told his disciples to MAKE; He calls us to EMBRACE. We need to embrace the hurt and the lost. We need to embrace the young person who is navigating through their journey; to embrace them no matter what the cost, to tell them that they are loved and that, most importantly, God loves them and sent His Son Jesus Christ to die on the cross.
The National Men's Ministries Department exists to partner with leaders in equipping and resourcing the church to create environments that encourage the development of The Spirit-Empowered Man.
Today like never before, women are hurting. They are overwhelmed with responsibilities and inundated with lies. Many come from unhealthy and dysfunctional backgrounds that have left them ill-equipped to handle life's pressures. Due to heavy responsibilities and dissolving families, many women feel isolated and lonely.
When a woman walks into a church, she is looking for someone to care, encourage, and listen to her—she desperately needs the Body of Christ. She wants to know that she is not alone, and she needs the hope that a personal relationship with Jesus can provide.…más info